Free Taco Coloring PageItalian night by Jenn McFadden printable for kids.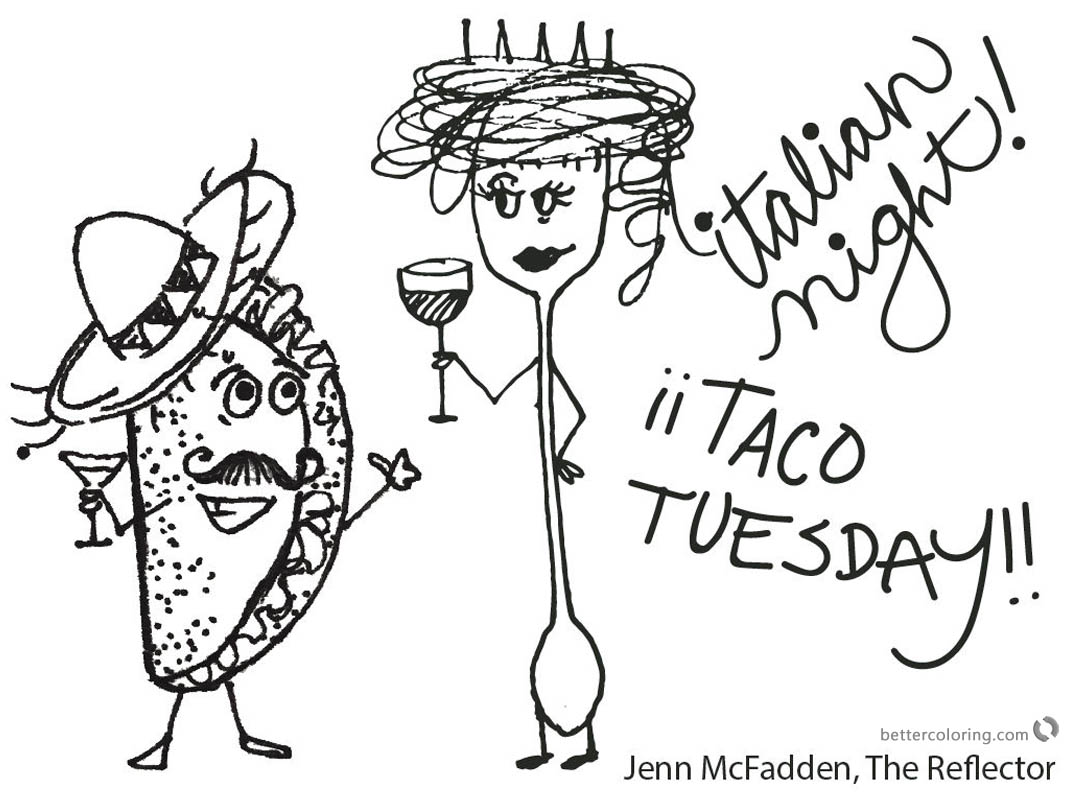 You can download and print this Taco Coloring Page Italian night,then color it with your kids or share with your friends.
Traditional Taco: Tacos de camarones ("shrimp tacos") also originated in Baja California in Mexico. Grilled or fried shrimp are used, usually with the same accompaniments as fish tacos: lettuce or cabbage, pico de gallo, avocado and a sour cream or citrus/mayonnaise sauce, all placed on top of a corn or flour tortilla.
[Characters featured on bettercoloring.com are the property of their respective owners.]