Free Michelle Obama Coloring Pages The Well Spoken Woman printable for kids.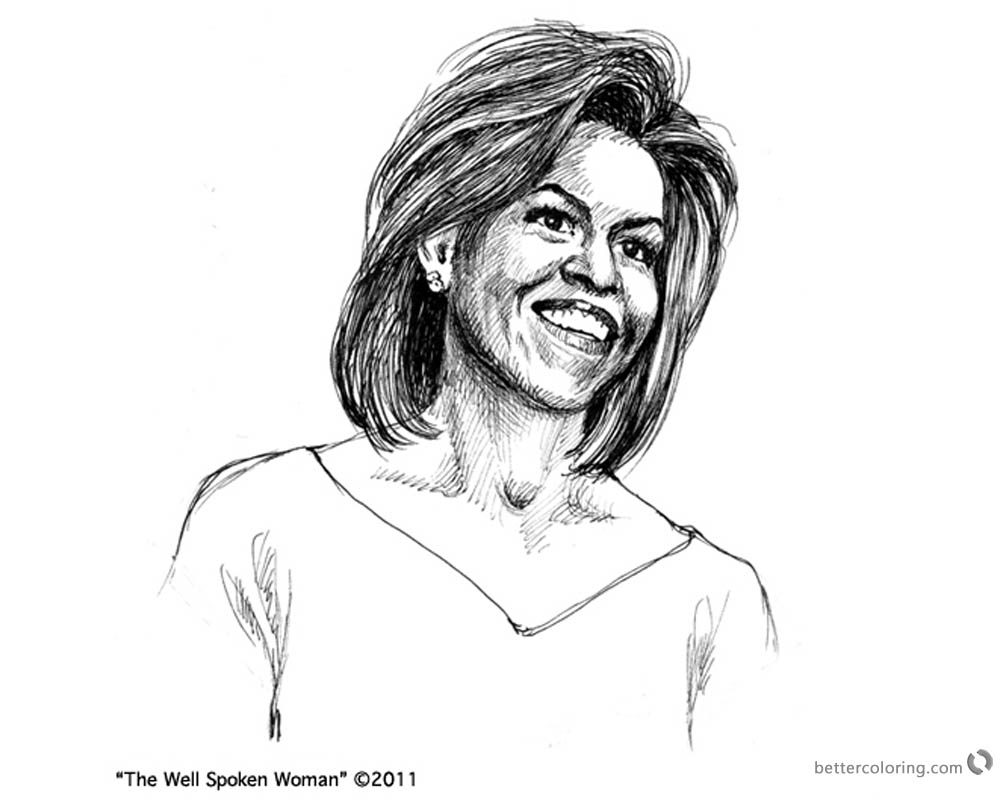 You can download and print this Michelle Obama Coloring Page The Well Spoken Woman,then color it with your kids or share with your friends.
Following law school, Michelle Obama was an associate at the Chicago office of the law firm Sidley & Austin, where she first met her future husband. At the firm, she worked on marketing and intellectual property.
[Characters featured on bettercoloring.com are the property of their respective owners.]